October, 16, 2010

Sylvain
C'est en parcourant le New York Times ce matin que j'ai appris la mort de Benoit Mandelbrot à l'age de 85 ans. Mandelbrot est un mathématicien connu du grand public pour la découverte des fractales.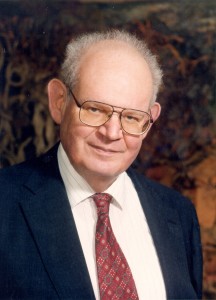 Mais au delà de ça, c'est un touche à tout extraordinaire qui disparait. Ces découvertes en mathématiques appliquées ayant été utiles en physique, finance, biologie, informatique, etc. Un grand talent mathématique et un pragmatisme à toute épreuve semble le définir. J'aime particulièrement cette phrase qu'on lui attribue (et qui semble très actuelle) : "When the weather changes, nobody believes the laws of physics have changed. Similarly, I don't believe that when the stock market goes into terrible gyrations its rules have changed."
J'invite mes lecteurs intéressés par ses travaux à parcourir cette page, celle-ci et bien d'autres encore.